There are two ways to build a User Mailbox in Exchange server 2016. You can build mailboxes for existing Active Directory users or establish new mailboxes that will eventually create related Active Directory user accounts. Regardless of how you create a user mailbox, an active directory user account and the related mailbox in the Exchange server will be generated. I already have an account in the active directory, so all I have to do now is set up the mailbox.
1. Open exchange admin center, go to features tab, and select recipients. Open mailboxes tab then select add and user mailbox followed by it.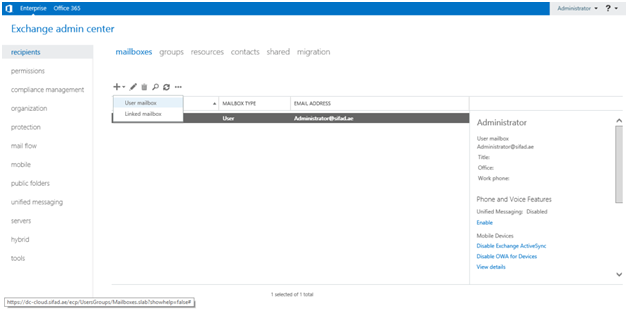 2. If you already have an account in the active directory then select existing. If not then make a new account by selecting a new user. Then fill up the blocks that are required. Then select browse and find the account.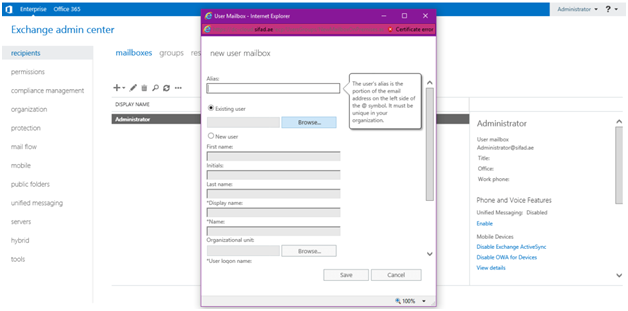 3. To generate a mailbox click the user account.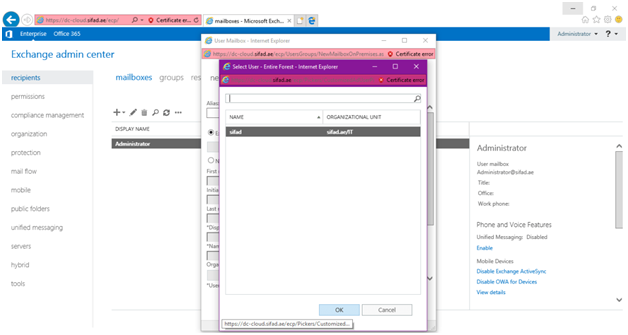 4. Then select more options.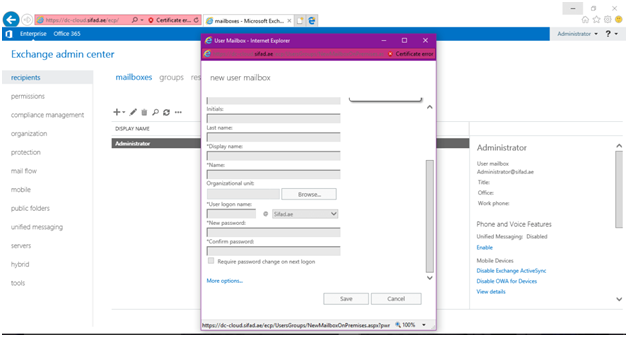 5. To specify a custom mailbox database, click Browse under the mailbox database. Choose a database. Save this. This stage requires the creation of a database. Save the file.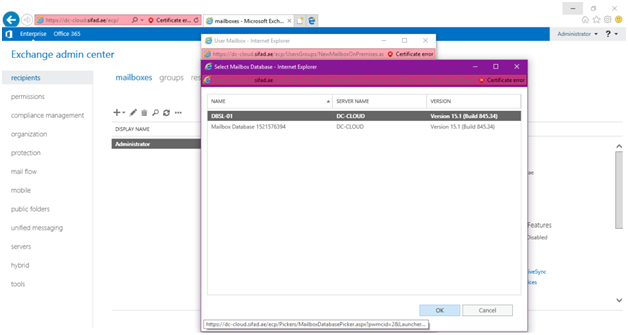 6. The user account has now been created, as you can see above. Other mailbox kinds, such as shared mailboxes, linked mailboxes, and resource mailboxes, can also be configured.