It's a major issue if your iPhone won't stay connected to WiFi. It's not only inconvenient, but it might also result in a hefty cell phone bill. Unfortunately, the issue "Why does my iPhone not stay connected to Wifi?" has no conclusive answer. There are simply too many nuances and variables that influence the coverage quality of your network. Even so, if your iPhone can't stay connected to Wi-Fi, there are a few things you can do. The first step is to double-check your other devices. An iPad, a PC, or anything else connected to your network, for example. This will assist you in determining the cause of an issue. It could be either faulty network equipment or an iPhone that isn't working properly. Troubleshoot your router or contact your Internet Service Provider if your other devices are having problems keeping connected to Wi-Fi. If your iPhone won't stay connected to Wi-Fi, keep reading to find out how to fix the problem.
Just to let you know. If the signal strength is weak, the iPhone may drop the Wi-Fi connection. Make sure you're as close to the router as feasible when troubleshooting. Also, if feasible, try various Wi-Fi networks.
When troubleshooting any equipment, the first step is to reboot it. And, no, you should not roll your eyes. Rebooting frequently solves 90% of problems, according to experience. If rebooting your iPhone didn't work, make sure auto-connect is turned on. If a known network is within range, auto-connect is a feature that forces your smartphone to connect to it.
Tap the I icon next to your Wi-Fi network in Settings – Wi-Fi. Make sure that Auto-Join is turned on.
If that doesn't work and your iPhone still loses Wi-Fi, try resetting your network settings. Please keep in mind that this action will destroy all of your network connections. Your smartphone will also reset, making it inaccessible for a few moments.
Go to Settings – General – Reset to reset your iPhone's network settings. Select Reset Network Settings from the drop-down menu. Wait for the iPhone to finish the task after you've entered your password. Connect to Wi-Fi after the phone is back up and running to see how solid the connection is.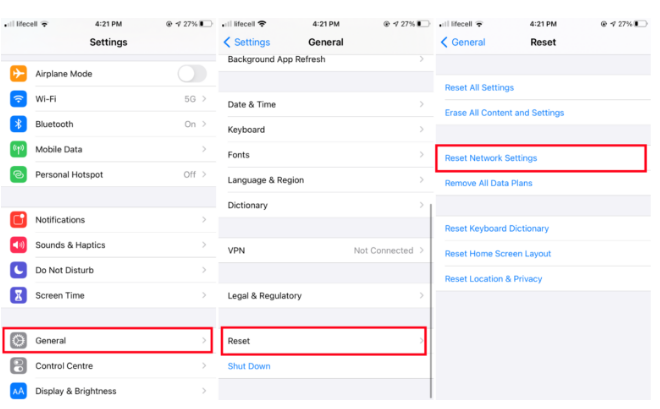 Another reason your iPhone can't stay connected to Wi-Fi is a VPN connection. It happens most often with OpenVPN and IPSEC connections, regardless of whatever VPN provider you use. Changing the VPN protocol to Wireguard is the most effective technique to solve this problem. With the Wireguard VPN protocol, iPhone nearly never drops the Wi-Fi connection, according to our testing. You'll have to switch VPN providers if your current one doesn't support the Wireguard protocol. Consider using IVPN, NordVPN, or PIA.
Here are a few more things to think about when trying to fix an iPhone that won't stay connected to Wi-Fi.
Disconnect other devices from a network temporarily. It's possible that your router can't handle that many simultaneous connections.
Install the most recent updates that are available. Your iPhone's inability to stay connected to Wi-Fi could be due to a simple bug. Apple frequently addresses these vulnerabilities in new iOS versions.
Restart your computer. If nothing else works, attempt a complete reset of your device. Make a backup of vital data before proceeding.

If nothing else works, it's possible that your iPhone's modem is malfunctioning. In this circumstance, the best thing you can do is contact your local service and ask them to troubleshoot your iPhone.