Within your domain controller, you can build a Group Policy, but you'll need to obtain the templates first. So, let's close this window and proceed to the Microsoft website to get the ADMX or ADML files for Office 2013 Administrative Templates. It will assist you in customising your Office, which is fantastic. It's available for download at the following link: https://www.microsoft.com/en-gb/download/details.aspx?id=35554

We are going to deploy it for 64-bit machine. So, from here you should go inside ADMX folder and have to copy (CTRL + C) all .admx files.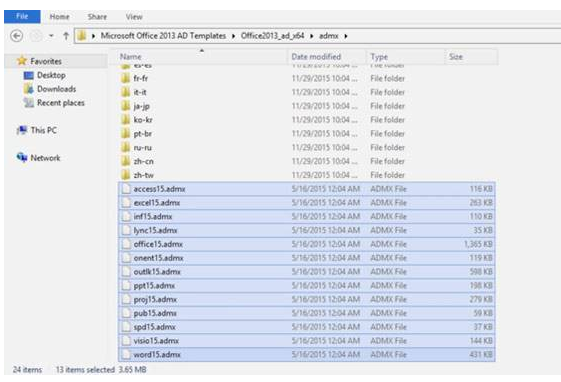 Now you have to right click on the Start menu and go to Run.
Type %systemroot%PolicyDefinitions and it is going to take you to catalogue, where the other .admx files are at.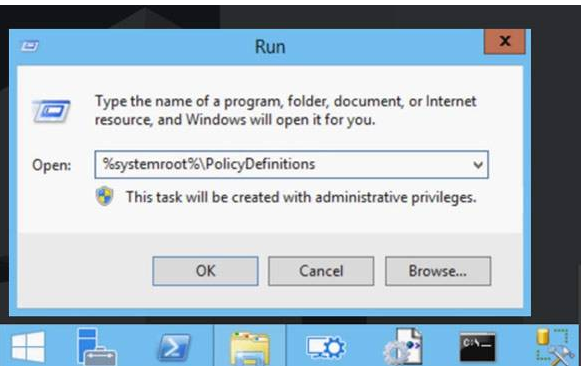 Just press CTRL + V to copy all the new files in this directory.
The next thing you need to do is drop in your .adml files. So, go to the en-US folder and copy all the files in the same folder in PolicyDefinitions.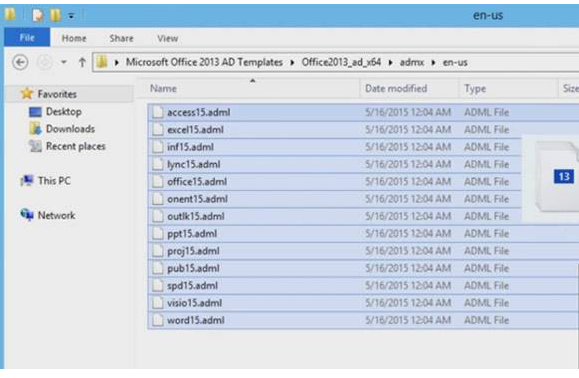 Let's make our first GPO now. The entire procedure we're going through is solely for the purpose of removing that welcome screen, but you could do a lot more with these templates.
So, we'll go ahead and open Group Policy Manager. To expand Forest, double-click on it. Go to Domains, and we'll create our first GPO right here. Simply right-click on the domain and select "Create a GPO in this domain and link it here" from the drop-down menu. Allow it to be called "Disable Office 2013 Welcome Screen" and then click OK.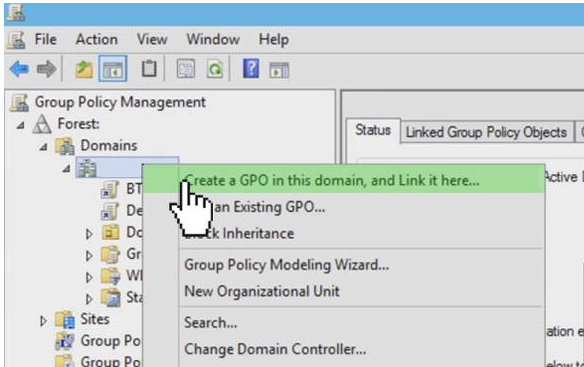 Once it's generated, double-click it to bring up the Group Policy Manager Editor for both a machine and a user configuration, which is just what we need. Because the welcome page is dependent on a user profile, we must complete all of the steps inside the user configuration note.

Let's look at User Configuration -> Policies – > Administrative Templates -> Microsoft Office 2013 -> First Run inside User Configuration.
We have a few of policies right here. On programme startup, we can disable either the first run movie or the first run Office. The second one must be disabled, so double-click on it and enable the policy.


You will no longer see the welcome screen after enabling this policy. That is exactly what we desired.
But, once again, this is only a minor part of the customization process. GPO allows you to do whatever you want.