For smooth working of the windows server 2019, you need to upgrade to Full version. As you can easily encounter an error whenever you are pilot testing a deployment. Don't worry about the upgradation process as it is simplified in this article.
When using Windows Server 2019 Storage Migration Service feature, I encountered an error because the Evaluation installation is not supportive of the storage migration service and it presides in the Windows Admin Centre. For resolving this issue, windows PowerShell came into handy to upgrade to Full Version of Windows Server.
Type the following command
DISM /Online /Set-Edition:ServerStandard /ProductKey:G55A9-B79J2-4G8F8-VVYCC-J464C /AcceptEula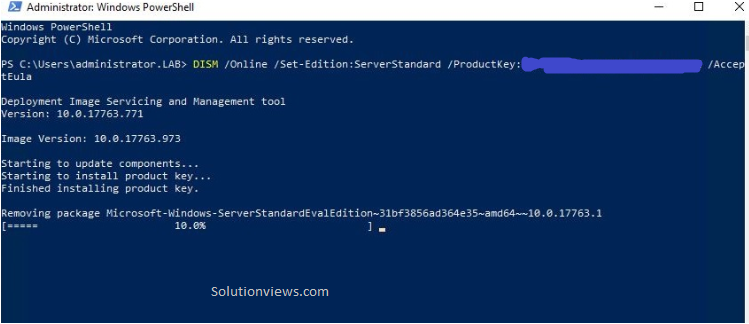 As soon as DISM has received the command it will advance to amend the instructed changes and a reboot will be suggested afterwards. To carry on with the reboot process press Y.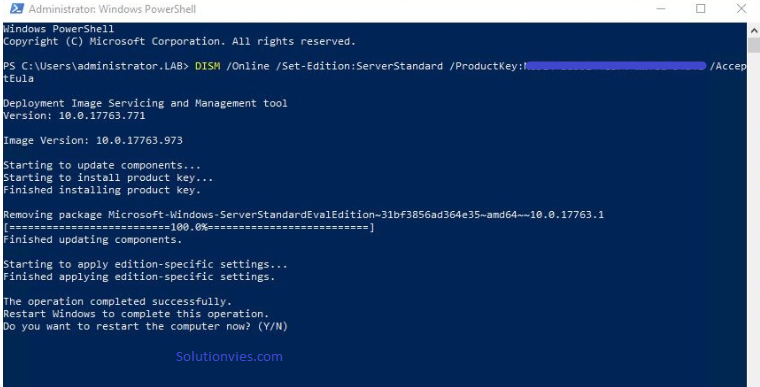 After the reboot is complete, sign in again in the PowerShell to type
DISM / Online ? Get-CurrentEdition 
As you have commanded for the current version, it is now installed. And fingers crossed, no new error will be expected.