For the transaction of emails, one needs an email address. An email address consists of three things which are as follows:
A local name
@ symbol
SMTP domain name
As per the example here is an address johnwills@john.ae in which John Wills is the local name or the name of the user followed by @ symbol and John.ae is the SMTP domain. A mailbox's email address policy creates one or more email addresses. A default email address policy is created by default when you install Exchange Server 2016. The default email address policy specifies an email address made up of the user's alias and the forest root domain name. The related SMTP domain name must be established as ac before you design the email address policy in Exchange Server 2016.
Open exchange admin centre (EAC) from features panel select mail flow. Then open email address policy tab and there you will see the default policy with applied as its status. It in the basic email policy which can receive mails from any type of server. If you want to make another just use the option add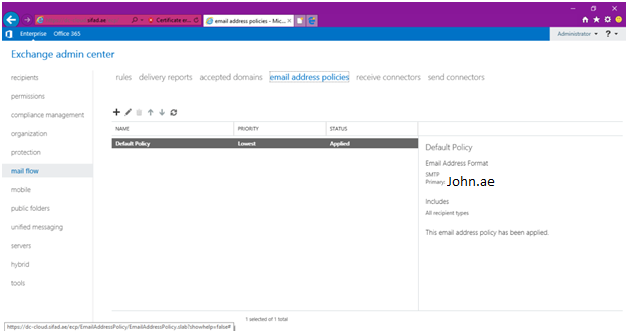 2- After typing policy name just click + to add the new mail address format you want. Select the domain name from the drop-down or the pop up as I did chose john.ae and then select your email format as is shown in picture Jsmith@contoso.com
And save these selections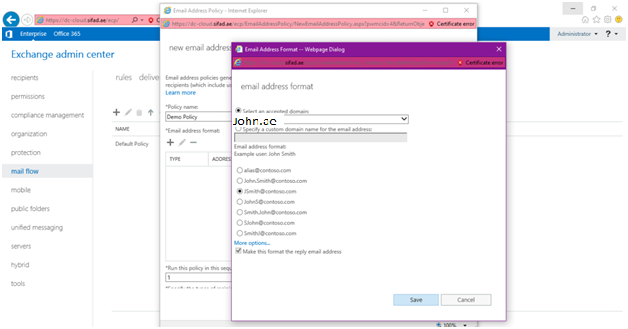 3- You can also design preferences in priority. If you have a lot of email address policies, it's crucial to keep everything in order. Because the default policy has the lowest priority, it will be executed first. If you want John.ae to be your primary email address, set the priority to 1. Save the file. This policy can be applied to certain users based on department, OU, state, a custom attribute, and other factors. The policy for email addresses has now been established.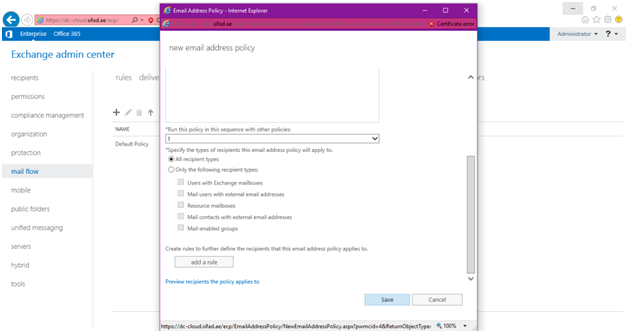 4- Select apply and once its applied you can access the receivers tab and then select mailboxes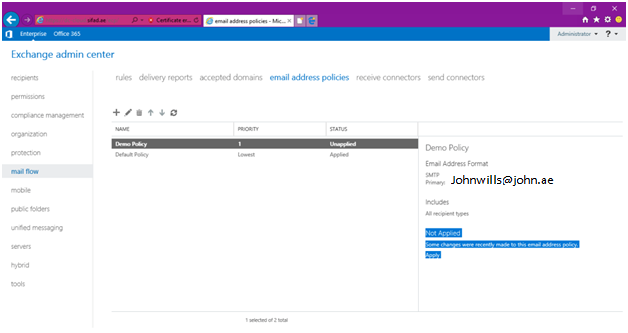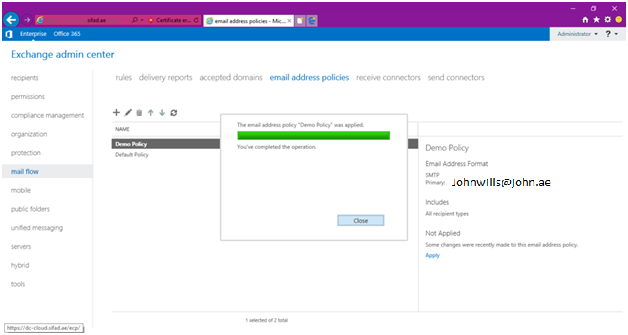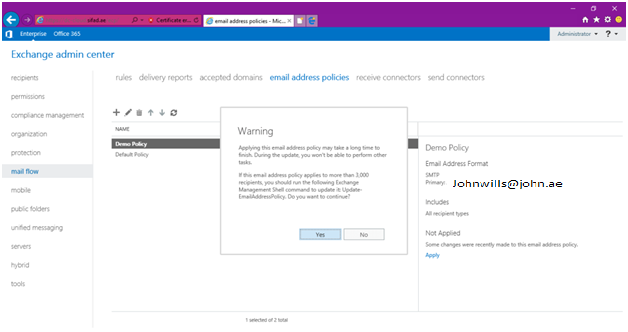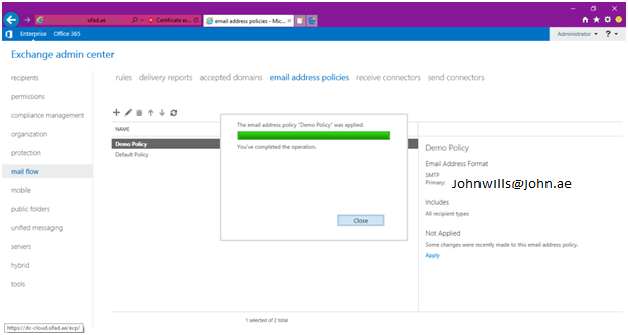 5- Test.com is the SMTP domain now shown with the email addresses. And in the properties tab, you will find that john.ae is a secondary domain name.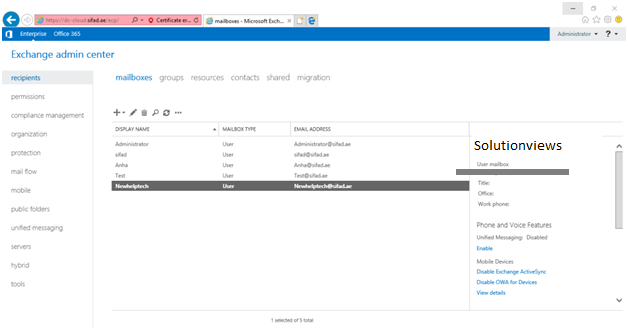 6- In Exchange Server 2016, you can add email address policies in this way. You can also use different values to use the property "filter" the email address policy.