These instructions demonstrate how to configure Office 365 email to automatically move messages suspected of being SPAM to the Junk E-mail folder. This should result in a reduction in the amount of SPAM that is delivered to your mailbox. Enabling clutter or filtering trash email automatically may also help decrease SPAM.
As a reminder, you should check your junk mailbox on a regular basis for communications that have been wrongly classified as Spam. While we make every effort to guarantee that authentic communications reach your inbox, the prevalence of malware has increased the risk that more legitimate messages will wind up in Junk.
Let us begin.
01 – While logged into Office 365 OWA (Outlook on the web at https://outlook.office.com), click on the Settings wheel in the upper right corner of the page, followed by Mail (under the My app settings).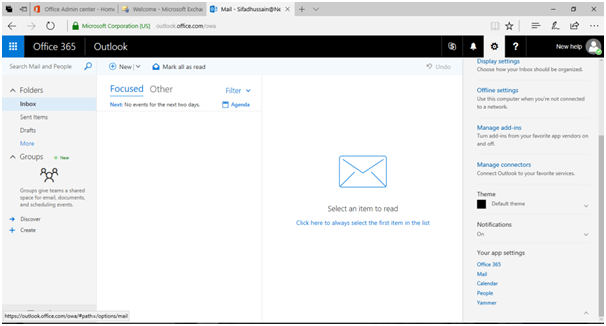 02 – Select Inbox and sweep rules from the left-side menu. To add a new rule to the Inbox rules screen, click the PLUS sign.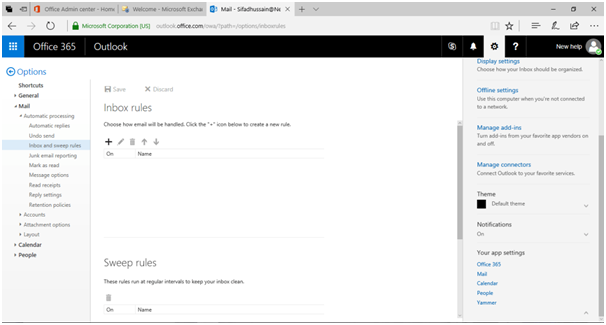 03 – Give the rule a name (for example, STOP SPAM), and then change the condition to "It contains these terms in the message header."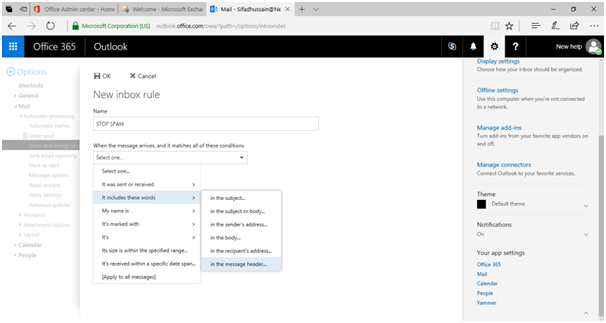 04 – Enter the following phrase: "X-Spam-Status: YES". To add, click the PLUS sign.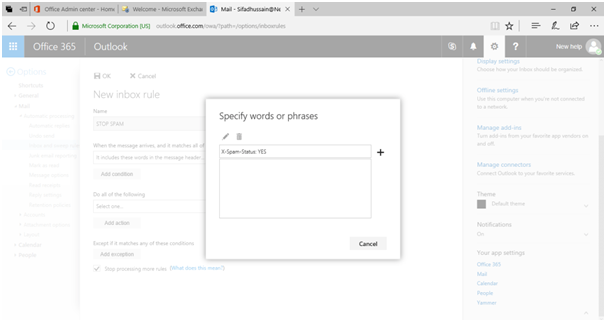 05 – At this point, the phrase should be saved. Select OK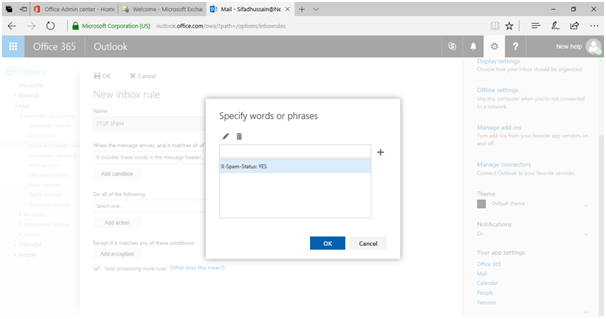 06 – Select "Move, copy, or delete > Move the message to a folder" as the action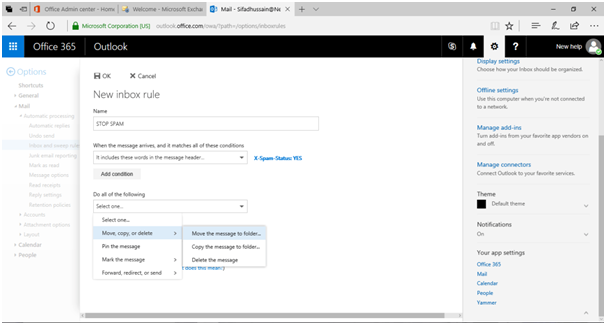 07 – Navigate to the folder labeled "Junk E-mail." Select OK.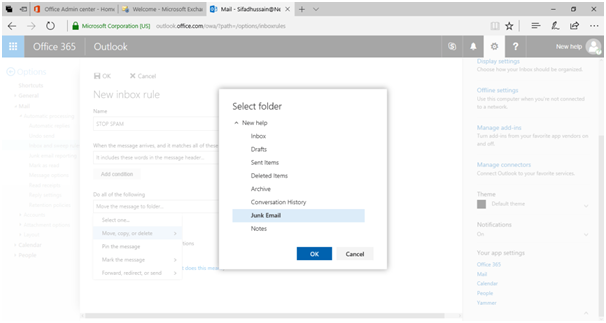 08 – To save the new inbox rule, click OK.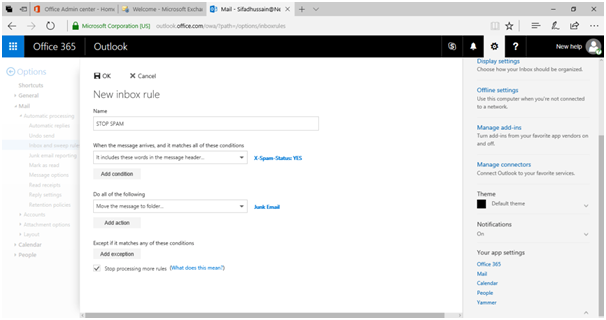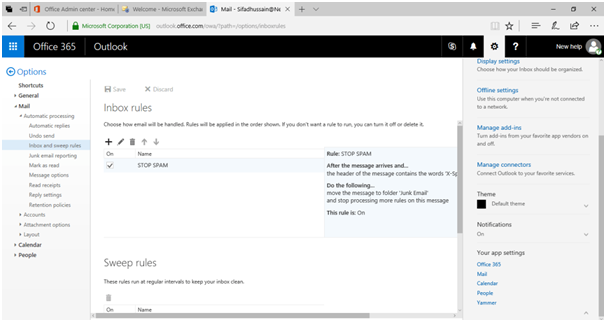 However, additional messages, including legitimate email, are more likely to be moved to your Junk inbox as a result of this action.