Apple has finally offered users more control over default apps with the latest iOS upgrades. On iPhone, you may now change the default email app and the default browser. It's a big deal in Apple's environment, which is known for keeping its doors shut as tightly as possible.
This article will teach you how to change the default email app on your iPhone and iPad.
Yes, you certainly can. But there are a few things you should know before changing the default Mail app on your iPhone.
You'll need a device that can run iOS 14 and iPadOS 14 to change the default email app on your iPhone. iOS 14 is compatible with iPhone 6S/SE and after, as well as iPad Air 2/mini 4 and later.

Setting up the default email client should be possible using your preferred email client.
You'll be able to use email links from a browser or other apps in your favourite app instead of the stock email client after changing the default email app in iOS.
Changing the Default Email App on an iPhone or iPad

Using Outlook as an example, we'll teach you how to change the default email app on your iPhone. Any other app that is compatible with iOS 14's basic app mechanics follows the same logic.
Download the email app you want to use as your iPhone's default.
Close the program after setting up email accounts.
Scroll down to the list of installed apps under Settings. Locate and open your email app.
Tap the Default Mail App option when you find it.
Choose your app from the drop-down menu.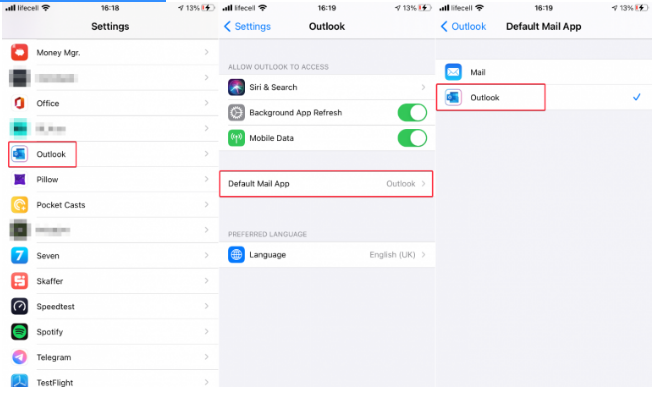 That's how you make your iPhone's default mail app. All of the settings and options on iPads are the same.
Tip: Today's popular email apps include a feature that allows you to easily get to the section in Settings where you may change the default email app in iOS.
Open Outlook and take off the side menu, for example, if you want to make Outlook your iPhone's default email client. Then tap Set Default Email App from the Settings menu. Outlook will navigate to your iOS settings, where you can choose to make the app your default email client.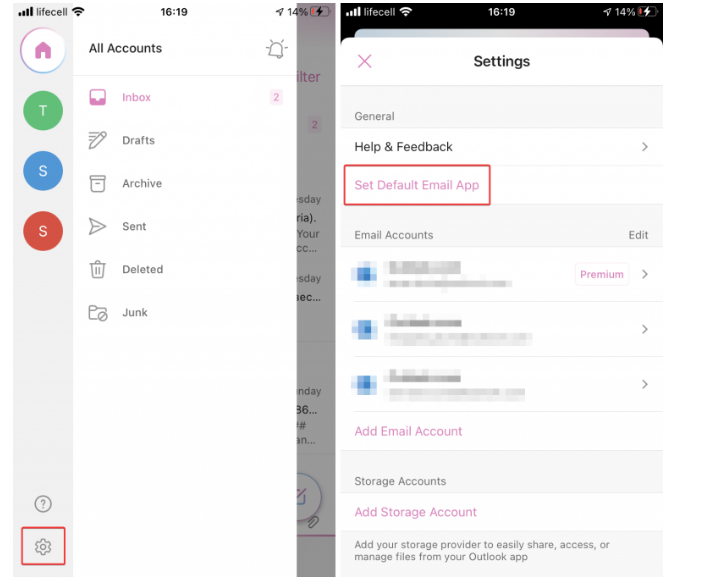 Cannot Change Default Email App on iPhone
Some iPhone users may not be able to change their default email app for two reasons:
This is an older iOS version. Update your iOS device to the most recent version that is supported. To update your software, go to Settings > General > Software Update.
A stale email client. Check the App Store to see whether your email app has been updated recently. Download the most recent version. If you're still having trouble changing your iPhone's default email app, contact the app's developer. Most likely, the developer has not updated the program to accommodate iOS 14 default apps.
Tip: On occasion, iOS will muck things up and revert to Apple's Mail as the default email program. If you notice that your iPhone is opening email links in Apple Mail again, please repeat the steps outlined at the start of this article.
That is all there is to it. Changing the default email app on an iPhone is simple and takes less than a minute, as you can see.