The option to change the default browser and email app are one of the most significant changes Apple made in iOS 14 and iPadOS 14. While all browsers in the App Store use the same Safari engine behind the scenes, some third-party browsers have more features and capabilities. Edge, for example, maybe preferred by Windows users over Safari due to device sync and tab sharing. We'll show you how to change the default browser on your iPhone or iPad in this article.
We need to draw your attention to a few things before you begin. For starters, on iPhones running iOS 14, you can only change the default browser. The same is true for iPads: Chrome can only be configured as the default browser in iOS on tablets running iPadOS 14.
Open Settings > General > About > Software version to check your iOS version. iOS 14 is compatible with iPhone 6S/SE and later models, as well as iPad Air 2/mini 5 and later models.
Another thing to keep in mind is that developers will need to upgrade their browsers in order to support iOS 14's new default apps protocol. If you can't change the default browser on your iPhone, it's because the browser you wish to use isn't compatible with iOS 14.
Finally, keep in mind that some programs may continue to open Safari by default. In-app browsers are also still Safari-based.
Steps to Make Chrome Default Browser on iPhone?
Although we use Chrome as an example, the following instructions can be applied to any other browser, including Edge, Firefox, and others.
On your iPhone, iPad, or iPod Touch, go to Settings.
Scroll down the page until you locate Google Chrome in the list of options.
Select Default Browser App from the drop-down menu.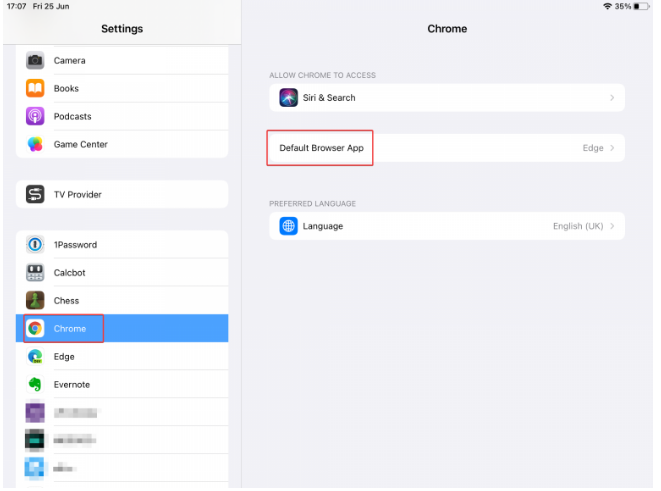 Choose Chrome or any other browser accessible on your device from the list.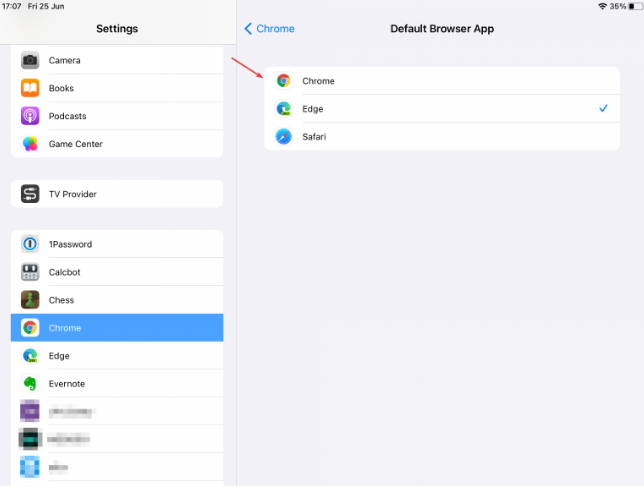 Another way:
On your iPhone, open Google Chrome.
In the bottom-right corner of the screen, tap the three-dot button.
Make a selection of options.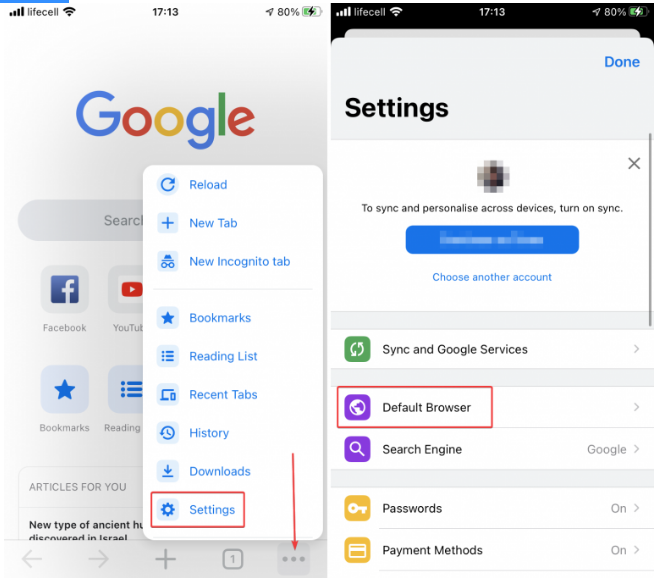 Open Chrome Settings by tapping Default Browser.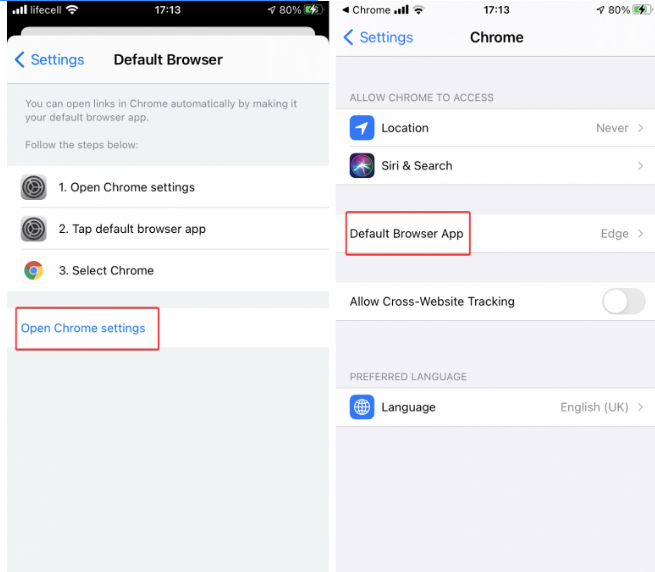 Select Chrome from the Default Browser App drop-down menu.
That's how to make Chrome your iPhone or iPad's default browser. The first section of the guide is applicable to any browser, while the second is particular to Chrome. Popular browsers, on the other hand, include in-app shortcuts to the default browser settings.
On iPhone, Chrome cannot be set as the default browser.

To begin, make sure your iPhone or iPad is running iOS 14.6 or later. If not, go to Settings > General > Software Update and download and install any updates that are available.
You may also be using an out-of-date version of Chrome that isn't compatible with iOS 14. Install all available updates from the App Store.