Hello there, gentlemen. We'll be talking about application bundles today. So, what exactly is an app bundle? It's when you're deploying MDT 2013 Update 2 or Update 1 and you're bundling up a bunch of apps. Basically, it entails putting everything into a single container and then deploying everything as a single application, which is fantastic. So, let's have a look at the Application note. We'll demonstrate how we already have an application bundle. Simply open the Application Bundles folder to find an application to choose from.

We can see that this bundle will install all of these software in one go if we double-click on it and then go to Dependencies.
Before you begin, you must first install each application that will be included in your bundle. We have a lot of Microsoft Visual material for our Microsoft note, so let's put it all together in a bundle.
We'll right-click on the Application Bundles note and choose New Application from the menu. Choose the Application bundle selection now.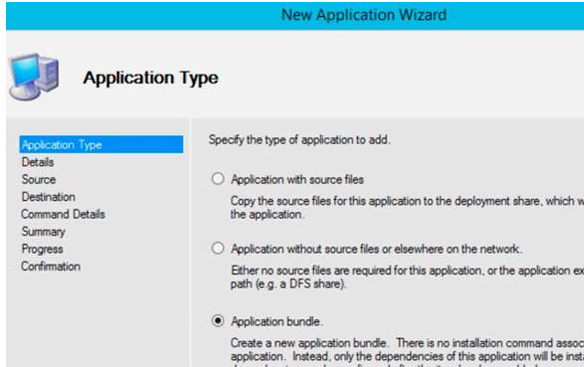 Then, go ahead and fill in the details for this application. It'll make a new bundle for you.
When you're finished, go back to Application Bundles and you'll see your new bundle. Go to Dependencies after double-clicking it. Now, select Add from the drop-down menu. You must select all of the applications that you want to be included in this bundle, which means you must select the full note.
Go ahead and click Apply.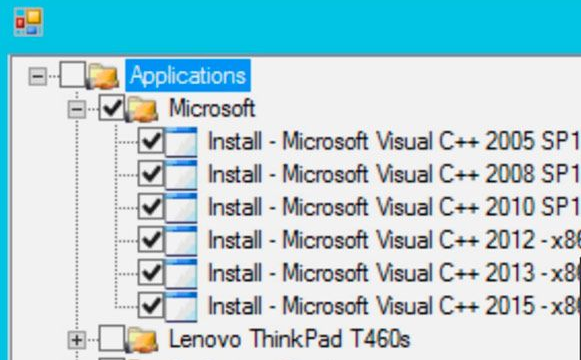 It's now your turn to deploy. You must perform that during deployment or within Task Sequence. It's really simple to implement it within Task Sequence. Select the regular deployment option from inside Task Sequence. Double-click it, then navigate to the Task Sequence tab, where you'll see Install Applications. Choose the option to install a single application and then your bundle.