To change SMTP (Simple Network Transfer Protocol) from Old Exchange 2010 to New Server Exchange 2016:
1: On your Firewall or Router, change the SMTP port redirection.
2: Changing the Old Server's IP Address to the New Server's.
3: If you have any anti-spam or email-scanning devices, you must modify the IP address to link to the New Exchange 2016 Server.
Changing mail flow routing from Exchange 2010 to Exchange 2016
Login to EAC (Exchange Admin Center).
>Select Mail Flow
>Select Send Connectors Tab.
>Click the Send Connector then click Edit as shown below: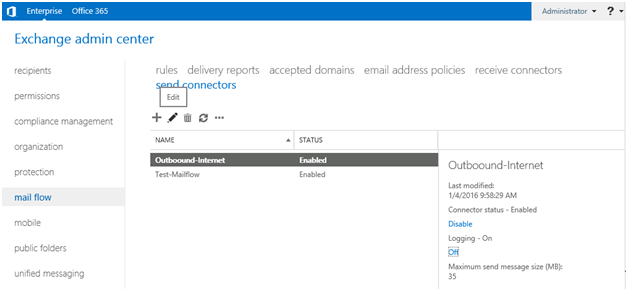 For protocol logging, I chose "Verbose" under general. Also, the Maximum message send size has been increased to 100. This can be adjusted according to your company's needs.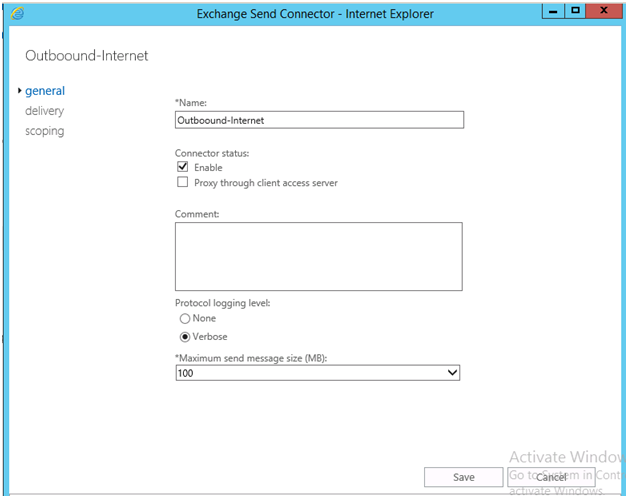 Click Scoping
Address Spaceshould not change.
In the picture, Source Server is Exchange 2010 as shown below: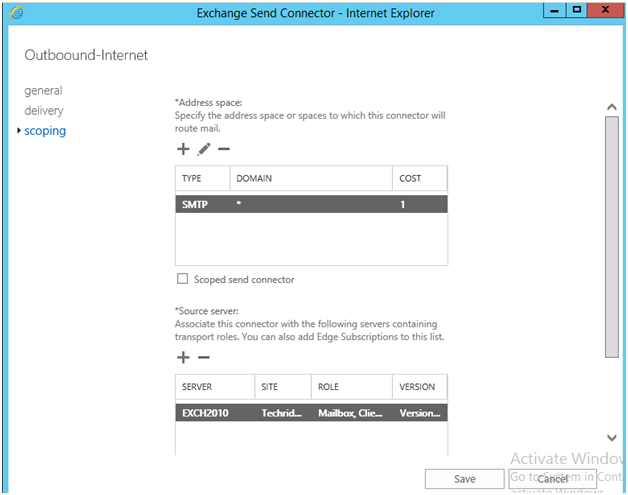 Click Add "+"
Select the New Server "Exch2016".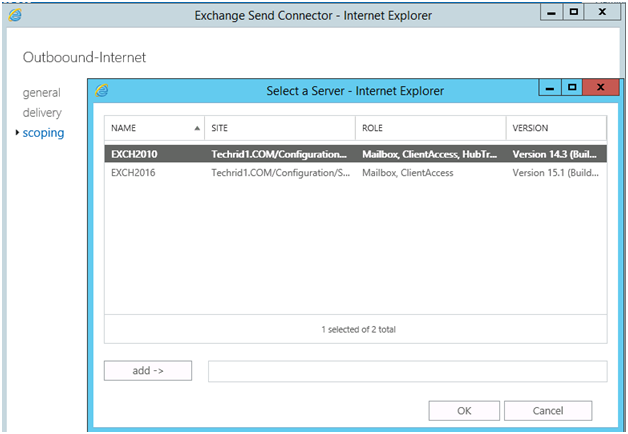 Click add and then ok.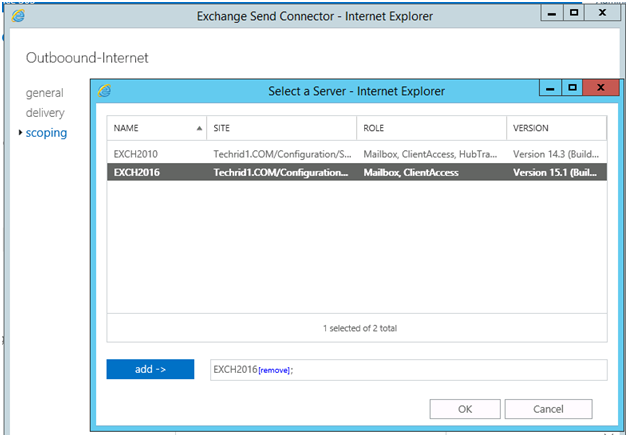 Select the old server "Exch2010" to remove it.
Select server and then click remove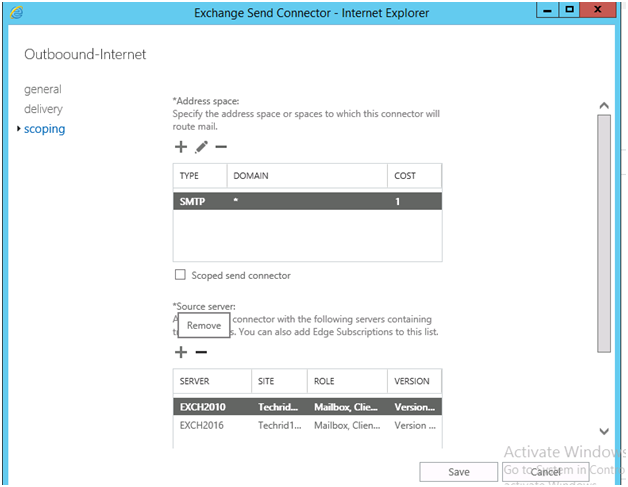 Save it by clicking save
You are done changing the server.