Any modern smart device, whether it's a smartphone, tablet, or PC, includes location services. To navigate, acquire relevant information in apps, tag photographs on a map, and so on, we require location services. Unfortunately, developers have a habit of abusing location services and overusing users' data. As a result, many users are wary about their iPhones' location tracking capabilities. Others believe that turning off GPS on the iPhone will help save battery life. In any case, many individuals look up how to turn off location on iOS on the Internet. We'll show you how to turn off location on iPhone and disable location for certain apps in iOS in this article.
Disable iPhone's Location Services Across the Board
If you don't use navigation and don't need location services on your iPhone, you can turn them off completely. This will also turn off any requests in third-party apps to access location data.
Unlike Android, iOS does not have a simple toggle for Location Services within the control centre. That means you'll either have to ask Siri to turn off Location Services or do it yourself in the settings.
Open Settings;
Go to Privacy > Location Services;
Turn off the Location Services toggle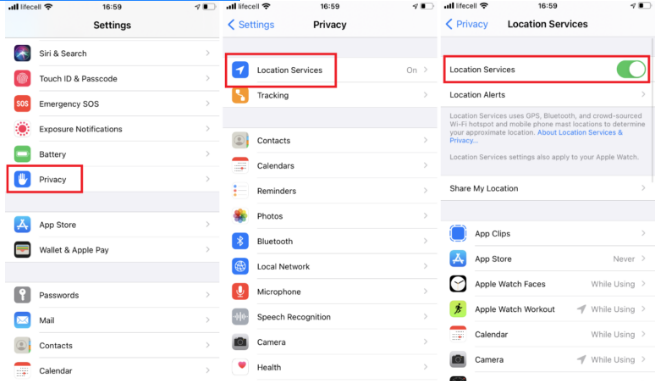 Disable Location for Specific Apps in iPhone
If you want to prevent some apps from accessing your location data, you can disable Location Services for those specific apps. There is no need to turn off Location Services globally.
Open Settings;
Go to Privacy > Location Services;
In the list of apps, select the one you want to turn off Location Service for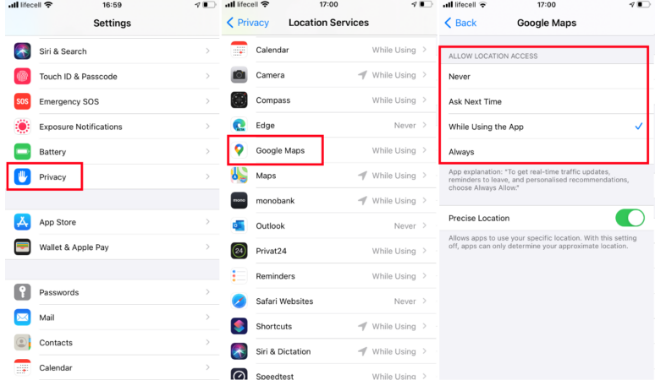 4. Choose Never or any other option that appeals to you. You can also choose to turn off or on precise location monitoring. If you turn off this feature, the app will utilise your approximate position instead of GPS tracking.