Recently, we've had some Lenovo Yoga 13 ultrabooks with wifi cards that kept disconnecting and then refusing to reconnect. This appears to be a common issue on these models, according to the Lenovo forums. We've prepared a list of patches from various sources that will resolve the problem. The Yoga 13 is now fully functional.
#1 – Disable Realtek RTL8723A Wireless Suspend
Bring up the device manager by searching "device manager" from the charms menu under settings.
Click on network adapters in the device manager.
Right click on "Realtek RTL8723A wireless …" under network adapters. Click on properties.
In the properties box click on the advanced pane.
Inside the advanced pane set the following values to these parameters:
Selective Suspend: Disabled
#2 – Change Suspend Timeout
Selective suspend timeout: 60
WiFi config: WiFi
Click OK to save settings.
#3 – Disable Power Saving on Nic
Right click on the network adapter, go to properties.
Click on Configure.
Go to the Power Management tab and uncheck "Allow the computer to turn off this device to save power."

#4 – Turn off password protected sharing
Go to Network and Sharing Center and click on "Change Advanced sharing settings."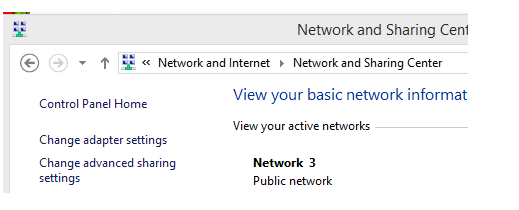 Under "All Networks" select "Turn off password protected sharing."

Please review the discussion topic on the Yoga 13 Wifi Issues, where many of these come from, for more remedies and ideas. Alternatively, if you have any further fixes, please report them in the comments section below. Thank you very much!