You must have to update the password for your Microsoft 365 account if your mailbox is housed on Microsoft 365 (Office 365) and you utilize one of the Microsoft subscriptions. This will also alter your Outlook password.
Go to https://www.office.com/ and log in. Click on the top right corner of your profile and choose View Account with your credentials;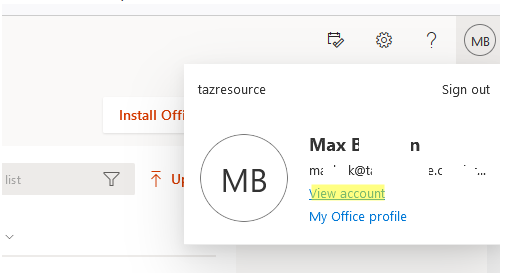 Select Change Password, on the page that opens (https://myaccount.microsoft.com/?ref=MeControl);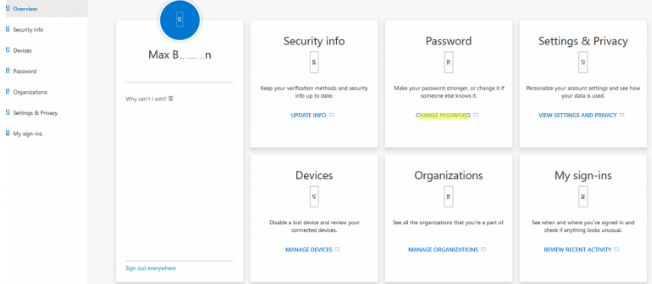 In the new window, enter the old password, set a new one, and confirm;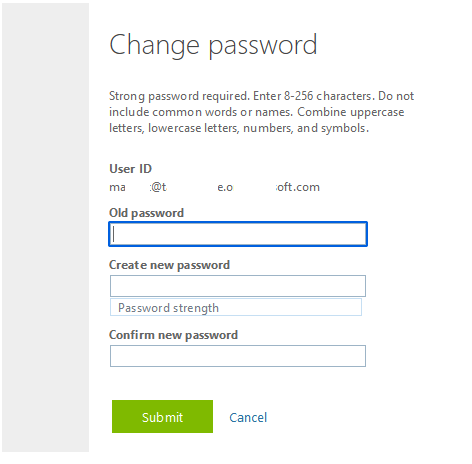 Save the changes;
Close Outlook; Outlook will prompt you for a password the next time you connect;
Make a new password for your account.
If you forget or can't remember the password for your Microsoft 365 work account, you may reset it using the self-service password reset page.
Update your password through your account management interface or the web-based email service if you're using a different email provider. After that, you must replace the Outlook stored password.
Change Outlook 365's Saved Email Password
You must update the stored password in the Outlook connection settings if your Outlook is set up to connect to an external email provider (Gmail, Apple, Yahoo, etc.) and your Outlook is configured to connect to a mailbox using the POP3/IMAP protocol.
Tip. See the article How to set up a Gmail account in Outlook for more information.
Go to File > Info > Account Settings > Manage Profiles > Email Accounts in Outlook.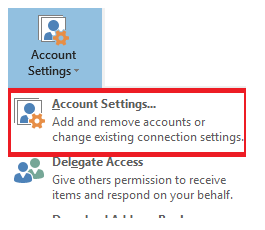 Select your account on the Email tab and click Change.

In the window with the mailbox connection settings, update your password in the Login Information section.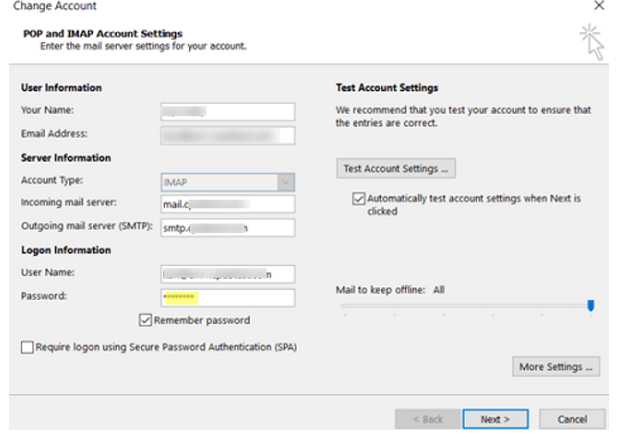 Click the Test Account Settings button and check if the connection to the mail server task is completed successfully. Green checkmarks indicate that the test was successful.

Close the account settings window in Outlook.
Check your email service connection after restarting Outlook.
Note that you must use an app-specific password rather than your Google account password to access your Gmail mailbox.
Remove the cached credentials in Windows Credential Manager if Outlook claims you're trying to log in with incorrect credentials.
Close all Microsoft Office programs, including Outlook, Teams, Skype for Business, and others;
Manage your credentials by going to Control Panel > User Accounts > Manage Credentials;
Remove all stored Microsoft Office credentials (Outlook, OneDrive, Skype for Business, Teams, and so on).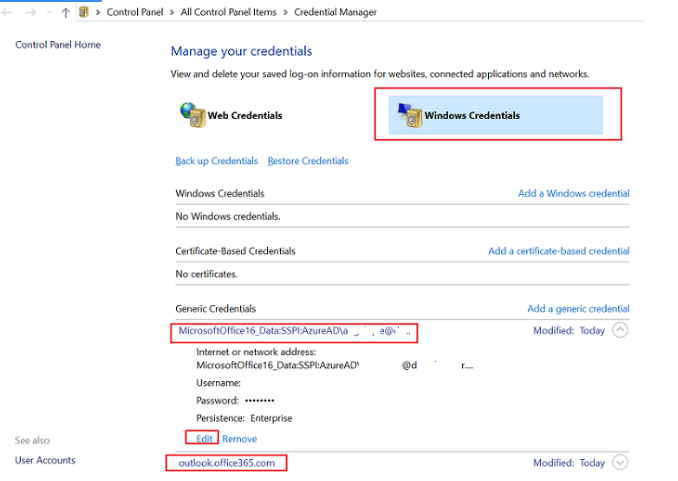 Restart your computer and check your Outlook email connection.